Salvation
Do you know if you died today you would be in Heaven tomorrow?
You can know how to get to Heaven
I John 5:13, "These things have I written unto you that believe on the name of the Son of God; that ye may know that ye have eternal life, and that ye may believe on the name of the Son of God."
The only way is through Jesus Christ
I John 14:6, "Jesus saith unto him, I am the way, the truth, and the life: no man cometh unto the Father, but by me."
What you must know
We are all sinners
Romans 3:10, "As it is written, there is none righteous, no not one."
Romans 3:23, "For all have sinned, and come short of the glory of God."
No one is perfect, except Jesus Christ.
What you must know
Where sin came from
Romans 5:12, "Wherefore as by one man sin entered into the world, and death by sin; and so death passed upon all men, for that all have sinned."
One man = the first man, Adam.
What you must know
God's price on Sin
Romans 6:23, "For the wages of sin is death, but the gift of God is eternal life through Jesus Christ our Lord."
Ezekiel 18:20, "The soul that sinneth, it shall die…."
Revelation 20:14, "And death and hell were cast into the lake of fire. This is the second death."
The words second death in this verse means "Hell."
What you must know
Our way out – Jesus' death & resurrection
Romans 5:8, "But God commendeth his love toward us, in that, while we were yet sinners, Christ died for us."
Like He promised, Jesus was in the tomb and was resurrected on the third day.
I Corinthians 15:4, "And that he was buried, and that he rose again the third day according to the scriptures."
Romans 10:13, "For whosoever shall call upon the name of the Lord shall be saved."
What you must know
Romans 10:9-11, " That if thou shalt confess with thy mouth the Lord Jesus, and shalt believe in thine heart that God hath raised him from the dead, thou shalt be saved. For with the heart man believeth unto righteousness; and with the mouth confession is made unto salvation. For the scripture saith, Whosoever believeth on him shall not be ashamed. "
You must ask in faith
Hebrews 11:6, " But without faith it is impssible to please him: for he that cometh to God must believe that he is, and that he is a rewarder of them that diligently seek him. "
Your part – Ask Jesus to save you now
(Sample prayer) Dear Jesus, I know that I am a sinner. If I died now in my sin, I would go to Hell. Right now, by faith, I am trusting you as my personal Saviur and my only hope for Heaven. Please forgive me of all my sins. I now receive You as my personal Saviour. Thank You for dying on the Cross for me and shedding Your blood and rising from the dead. Thank You for saving me from an eternity in Hell. In Jesus' name, amen.
Now that I'm saved, what does that mean
When a person gets saved, he becomes a child of God!
John 1:12, "But as many as received him, to them gave he the power to become the sons of God, even to them that believe on his name."
When a person trusts Christ, he receives the greatest gift in the world
Mark 8:36, "For what shall it profit a man, if he shall gain the whole world, and lose his own soul?"
Romans 6:23, "…but the gift of God is eternal life through Jesus Christ our Lord."
What's next
You need to tell others about your decision
Matthew 10:32, "Whosoever therefore shall confess me before men, him will I confess also before my Father which is in heaven."
Now that you are saved, the next step is being baptized
Acts 2:41, "Then they that gladly received his word were baptized: and the same day there were added unto them about three thousand souls."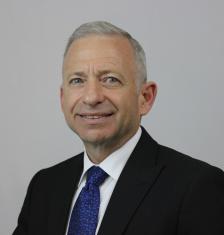 Darrell Hurst, Sr.
Senior Pastor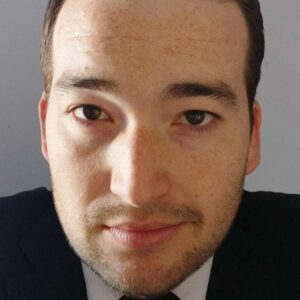 Nathan Hurst
Music Director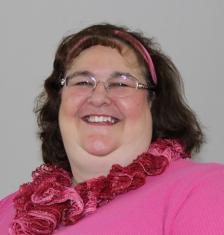 Sharon Foley
Church Secretary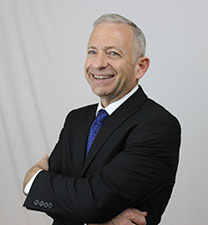 Pastor Darrell Hurst was saved at the age of 8 in Sunday school. Later, while at a camp in Monticello, Kentucky at the age of 18, he surrendered to preach the Gospel.

In 1985, he graduated from Hyles-Anderson College and in 1987, became the Assistant Pastor of Inland Empire Baptist Temple in Spokane, Washington.

God called him to move from Washington state to Williamsburg, Kentucky where he became the Senior Pastor of New Zion Baptist Church. In the spring of 2000, under his leadership, the church moved from the landlocked area that they were in to where the church is now located. Married to his college sweetheart, Grace, the Hurst's have been blessed with 4 sons and 1 daughter: Darrell II, Nathan, Monica, Levi, and Seth.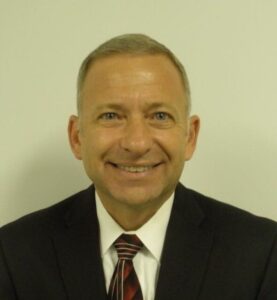 Pastor Hurst has led the congregation of New Zion Baptist Church to be an independent, fundamental, soul-winning, missions-minded fellowship of believers. With a wide variety of ministries to that end including a bus ministry, a nursing home ministry, and other outreach ministries, many souls have come to a saving knowledge of Jesus Christ, lives have been miraculously transformed, and several Christian workers have been sent from New Zion Baptist Church into mission fields around the world to reach others with the Gospel.
Contact Us
Location
New Zion Baptist Church is an independent Baptist church centrally located on US 25W in Williamsburg KY.
Address
880 North Highway 25W | PO Box 785 | Williamsburg, KY 40769